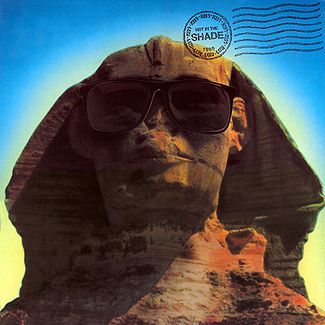 Hot in the Shade is the 15th studio album by Kiss. released in 1989. It is the first Kiss studio album since 1981's Music from "The Elder" to feature three members singing lead on the album. It also marked the last Kiss album with drummer Eric Carr before his death in 1991.
Featuring 15 songs, Hot in the Shade contains the largest amount of material of any of Kiss's studio albums. Consequently, the album is also one of the band's longest, with a running time of nearly a full hour (58:39).
Gene Simmons and Paul Stanley appeared in Kiss makeup for the first time since their 1983 unmasking in the video for "Rise to It." Although the scene with Gene and Paul in makeup took place in 1975, the costumes they used were historically inaccurate; Gene's was from the Unmasked (1980) era while Paul's was from Love Gun (1977).
Tommy Thayer, who co-wrote "Betrayed" and "The Street Giveth And The Street Taketh Away," eventually became Kiss's permanent lead guitarist in 2002, replacing Ace Frehley as "The Spaceman."
Kiss performed the song "Hide Your Heart" on their 1990 Hot in the Shade tour, which followed this album. Stanley would once again perform the song during his 2006-2007 Live to Win solo tour.
Aside from "Forever", a constant fixture on the band's live performances, the album has been largely ignored on live shows following the reunion of the original lineup in the mid-1990s. Bruce Kulick and Paul Stanley would perform "Hide Your Heart" on their solo tours.
RIAA: Platinum
Track listing
No.
Title
Writer(s)
Lead vocals
Length
1.
"Rise to It"
Paul Stanley, Bob Halligan, Jr
Paul Stanley
4:08
2.
"Betrayed"
Gene Simmons, Tommy Thayer
Gene Simmons
3:38
3.
"Hide Your Heart"
Stanley, Desmond Child, Holly Knight
Stanley
4:25
4.
"Prisoner of Love"
Simmons, Bruce Kulick
Simmons
3:52
5.
"Read My Body"
Stanley, Halligan
Stanley
3:48
6.
"Love's a Slap in the Face"
Simmons, Vini Poncia
Simmons
4:04
7.
"Forever"
Stanley, Michael Bolton
Stanley
3:52
8.
"Silver Spoon"
Stanley, Poncia
Stanley
4:38
9.
"Cadillac Dreams"
Simmons, Poncia
Simmons
3:44
10.
"King of Hearts"
Stanley, Poncia
Stanley
4:26
11.
"The Street Giveth and the Street Taketh Away"
Simmons, Thayer
Simmons
3:34
12.
"You Love Me to Hate You"
Stanley, Child
Stanley
4:00
13.
"Somewhere Between Heaven and Hell"
Simmons, Poncia
Simmons
3:52
14.
"Little Caesar"
Eric Carr, Simmons, Adam Mitchell
Eric Carr
3:08
15.
"Boomerang"
Simmons, Kulick
Simmons
3:30
Total length:
58:39
Personnel
Edit
Paul Stanley – rhythm guitar, vocals
Gene Simmons – bass guitar, vocals
Bruce Kulick – lead guitar, backing vocals
Eric Carr – drums, percussion, vocals
Ad blocker interference detected!
Wikia is a free-to-use site that makes money from advertising. We have a modified experience for viewers using ad blockers

Wikia is not accessible if you've made further modifications. Remove the custom ad blocker rule(s) and the page will load as expected.